2nd Annual Bucks County Wine Month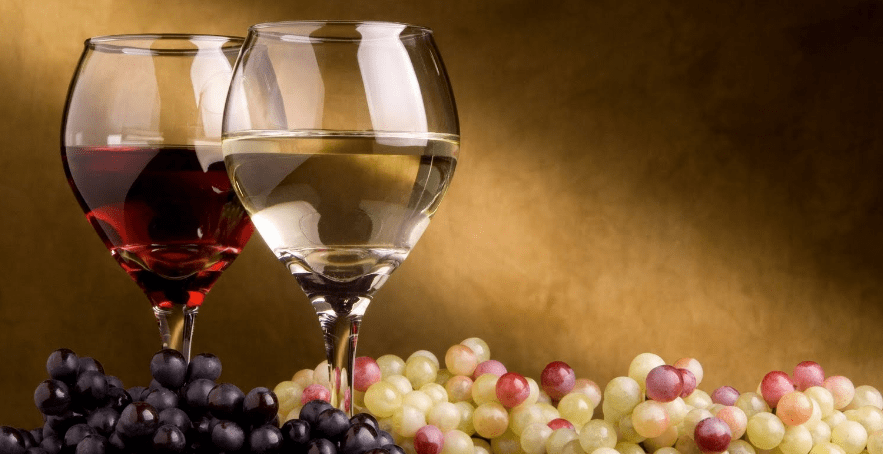 The 2nd annual Bucks County Wine Month is celebrated by the Bucks County Wine Trail member wineries during the month of June each year. Each weekend throughout the month, the member wineries will toast award-winning wines with fun special events, live music, unique food, wine pairings, Father's Day festivities, and more!
What's happening during Bucks County Wine Month:
Bishop Estate Vineyard & Winery
In addition to weekly live music Friday evenings and Saturday afternoons, Bishop Estate Vineyard & Winery will host a meet and greet with puppies on June 9 for Harley's Haven Dog Rescue and prospective pooch owners. Guests can enjoy wine tastings ($6 for 6 wines) and food truck farefrom Shiska Nibbles. Mini photo shoots are available for $75 for 20 minutes, either with the pups, with guests' dogs or loved ones who wish to have photos taken in the vineyards.
Bishop Estate will celebrate Father's Day on June 17 with cruising cars – either old souped up hot rods or restored cars. Musician Rob Ballinoff will perform. A BBQ food truck will be on hand with items available for purchase.
The winery will host a fundraiser on June 30 to benefit For Pete's Sake, an organization that provides vacations for people battling terminal cancer. The event features music with Kevin Hill and food truck eats from Shiska Nibbles. Stella and Dot fashion items will be available for purchase. A percentage of proceeds from the winery and from Stella and Dot will be donated to For Pete's Sake.
Buckingham Valley Vineyards
Buckingham Valley Vineyards will offer live music every Saturday and Sunday afternoon throughout the month of June. The winery will also host an outdoor art and sculpture exhibit during Bucks County Wine Month. Wine slushies are available for purchase daily. Mimosas and Sangria slushies are available on Sundays.
Mark special days throughout Bucks County Wine Month like National Bubbly Day on June 2 with 10% off Sparkling Wine or enjoy 15% off Rose' on National Rose' Day on June 9.
Pair chocolate and wine on June 10. Laurie's Chocolates will visit Buckingham from noon to 3 p.m. for chocolate sampling and purchases.
Dads can enjoy free wine tastings on Father's Day, as well half-price cans of beer from Doylestown Brewery.
Celebrate National Pink Day on June 23 with 10% off Sparkling Pink Wine and 15% off Rose' wine.
On June 30, in honor of National Social Media Day, the person with the most fun/creative picture posted on Facebook drinking Buckingham's wine will win 1 free bottle of wine of their choice! Be sure to tag Buckingham in your Facebook post.
The winery also offers free tours. Wine tasting is available for only $5 per person (including a souvenir stemless wine glass).
The Fabulous Greaseband will kick off Crossing Vineyards' Summer Wine and Music Series as part of Bucks County Wine Month.
Crossing Vineyards and Winery
Crossing Vineyards and Winery will kick off its 15th annual Wine and Music Series on Friday, June 8 at 7 p.m. with local favorites, The Fabulous Greaseband, offering the best of the 50's through 90's rock and roll dance songs. On Friday, June 22, The Mango Men will take the stage with their rock/pop/country tunes with a Jimmy Buffett flair. The Jersey Four, a Franki Valli and the Four Seasons tribute band, will perform at the winery on Friday, June 29.
The new and improved Vinyasa in the Vineyard will be held on Sunday, June 3 and Sunday, June 24 at 11 a.m. Reservations are required. The event includes a one-hour yoga class followed by a wine tasting, snacks and a souvenir logo glass. Cost is $50 per person.
The ever-popular Lunch in the Vineyard for Dads is offered on Father's Day, Sunday, June 17 from noon to 2 p.m. Cost is $55 per person and includes a Texas barbecue style lunch served with a glass of beer or wine. Lawn games will be "on tap" for added fun! Additional drinks are available for purchase.
Rose Bank Winery
Rose Bank Winery is planning a number of events during Bucks County Wine Month. On June 2, Yennaira Ortiz will play music from 1 p.m. to 4 p.m. inside the tasting room. Guests can enjoy pairing wine and donuts on June 3 from 11 a.m. to 5 p.m.
Bring a friend to Rose Bank on June 9 and enjoy a free wine tasting (free tasting is limited to 1 guest and 1 friend). Be sure to mention Bring a Friend Day to redeem the free tasting.
On June 10 Rose Bank is hosting a Craft & Sip ink art session from 1 p.m. to 4 p.m. Cost is $49 for six wines/pairings, art materials and instructions and additional tickets for the tasting room. Reserve spots at www.craftandchestnut.com.
The winery will offer free wine tastings for Dad on Father's Day. Beer flights and cider tastings will also be available.
Rose Bank will celebrate National Pink Day on June 23 with Rose' slushies for $5.
Rushland Ridge Vineyards & Winery
Rushland Ridge Vineyards & Winery will offer Vineyard Tours every Sunday at 1 p.m. as part of Bucks County Wine Month. Come taste and tour!
The winery will release its Country White, a popular white blend with a hint of fresh peaches, on June 2.
Its new release, Foch, will first be available during Father's Day weekend, June 16-17. This barrel-aged deep red wine is grown from a hybrid French red wine grape variety.
Sand Castle Winery
Sand Castle Winery will ring in Bucks County Wine Month on June 2 with a Cornhole Tournament. On June 16, the winery will offer a Golden Girls Murder Mystery dinner. The winery's popular Father's Day BBQ will be held on June 17. On June 23, the winery will feature an Archive Tasting of its older varieties from 1992 to 2010.
Wycombe Vineyards
Wycombe Vineyards will sample Doylestown's famous Olive Oil Etc balsamic oils in its tasting room on Fathers Day weekend (June 16 and June 17). Free wine tastings are available on Father's Day.
*Courtesy of www.buckscountywinetrail.com