3 Steps to Winterize Your Home
The official start to winter is December 21st but in Bucks County it's here. If you have been procrastinating about winterizing your home, it's time to get these 3 things done to avoid costly heating bills and potential disaster. A single weekend is all you need to properly winterize your home.
Taking these 3 steps will help protect your home from the cold, rain, and snow.
Fill the Cost Gaps
Arguably the single biggest waste of money is allowing heating and cooling loss. The small gaps where doors, windows and other material meet can be a conduit for migrating air. Drafts cause utility bills to increase with homeowners reaping zero benefit. Consider addressing these areas.
Windows: It's important to remember that window caulking has a limited life span. As it cracks, shrinks and expands, its efficiency diminishes. Check it annually and don't hesitate to replace it.
Weather Stripping: If you live in a frigid region, weather stripping can save a boatload of cash. Most home stores carry products that act like tape and fill the seams around doors. It's an easy DIY project that can more than pay for itself.
Door Guards: Similar to weather stripping, door guards are designed to eliminate drafts under the doors. There are permanent and temporary products that can address this issue.
Flues Need Support: Many chimneys allow mass amounts of air to flow freely into homes. You don't need to call a mason and rework the hardware to fix this draft. Try inflating a balloon inside it to cut off air circulation. Just remember to remove it before lighting a fire.
Don't Forget to Clean Your Gutters to Avoid Disaster
This is a common problem homeowners overlook is the gutters. When these become clogged with leaves, twigs and other material, water can back up and impact the outer walls of a home.
Water penetrations remain the single greatest danger to homes and homeowners. Moisture behind walls and under floor boards can spur dangerous mold growths. Certain molds can cause critical health conditions, particularly among our valued elders and young children.
The freezing temperatures in Bucks County your gutters can fill, freeze and break. It's better to clean them out now than buy new ones in the spring.
Insulation Matters
When people think about insulation, the pink stuff in the attic usually comes to mind. While that remains an excellent product to mitigate energy loss, let's talk about another type.
Water lines can be negatively impacted by cold weather. Frozen pipes can crack, burst and cause a flood. Check for areas that are exposed. It only takes one sharp cold snap to damage water lines and a home's interior. The time and cost of wrapping exposed pipes could prove far less expensive than hiring a plumber and remediation contractor.
When preparing a home for winter, think in terms of air and water. Those are the culprits that will cost you money and jeopardize your family. If you have any additional questions about winterizing your home in Bucks County, Please contact me Martin Millner, I can answer any questions you may have about selling or buying real estate in Bucks County .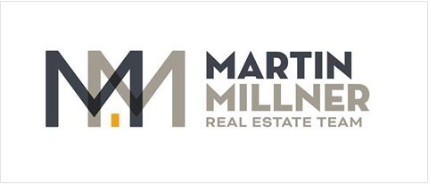 Click here to find out what's your home's worth!
Sources
https://www.homes.com/blog/2017/12/12-things-need-know-winterizing-home/
https://www.homeadvisor.com/r/home-winterization-checklist/