Enjoying a Snow Day in Bucks County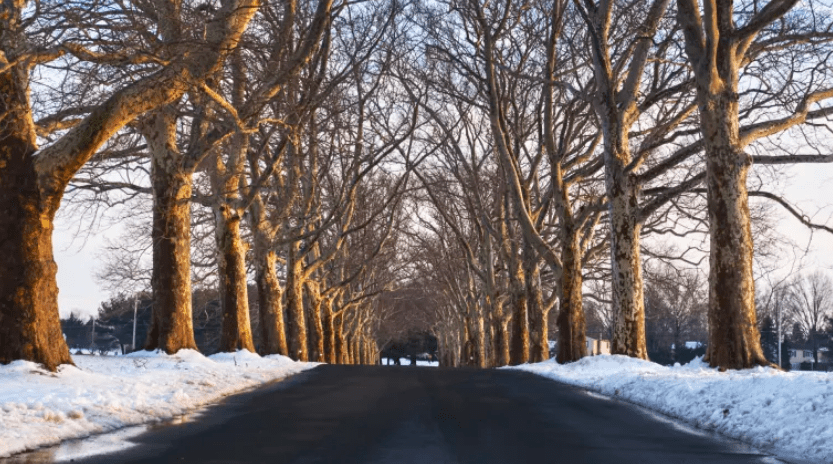 When the air is crisp, and snow covers the countryside in a blanket of white, don't hide inside the house. A snowy day in Bucks County is a great time to head out and experience something new. View the picturesque scenery on a drive through the countryside, warm up with a mug of hot cocoa or take a tour through a grand castle. The only thing you shouldn't do is stay inside!
While the roads are clear, take a trip through Bucks County's scenic countryside on the Covered Bridge Driving Tour. Watch the snow fall around you as you pass through the county's remaining covered bridges for a memorable experience.
Grab your skis or snowshoes and head to one of Bucks County's five state parks for a day of fun. The towpath trail in Delaware Canal State Park provides the perfect setting for a cross country skiing trip in a scenic setting. Tyler State Park and Nockamixon State Park also open up the trails to cross country skiers in the winter months while also offering sledding, ice skating and ice fishing.
Lace up your skates for a day on the lake. When the weather gets cold, and the lakes freeze, it's the perfect time for ice skating. Core Creek Park, Lake Towhee Park or Oxford Valley Park are all open to ice skaters. Just remember to be safe and make sure the ice is at least four inches thick!
It's always a winter wonderland at the Byers' Choice Emporium in Chalfont. Watch as a team of artisans creates Byers' famous Carolers®, stroll the indoor Victorian Christmas village and take a walk down memory lane in the Christmas Museum.
Snow is no reason to stay inside this winter. Head to Peace Valley Nature Center for their Winter Naturalist Walks to discover the wonder of nature during the crisp, cool months.
Warm up with coffee or tea from the The Zen Den in Doylestown. This chic downtown coffee bar serves only organic drinks, including coffee, cappuccino and chai latte.
Nothing says, "snow day" quite like hot chocolate. Have a cup at Skip's Candy Corner to warm up your tummy. Pair it with yummy chocolate-covered marshmallows or swirl in a peppermint stick for added flavor.
Take shelter from the cold and explore Bucks County's many museums and historic castles. Browse the personal artifacts collection of Henry Chapman Mercer at the Mercer Museum and Fonthill Castle in Doylestown. The items on display at these two concrete castles tell the story of America's industrial and cultural heritage. While in Doylestown, make a a trip to the nearby James A. Michener Art Museum to view historic and contemporary American works of art, including a large collection of Pennsylvania Impressionist paintings.
If you're looking for somewhere to take the little ones, visit the Bucks County Children's Museum in New Hope. Kids can build their own race cars or fly a hot air balloon in the museum's interactive exhibits.
*Courtesy of www.visitbuckscounty.com