May Festivals in Bucks County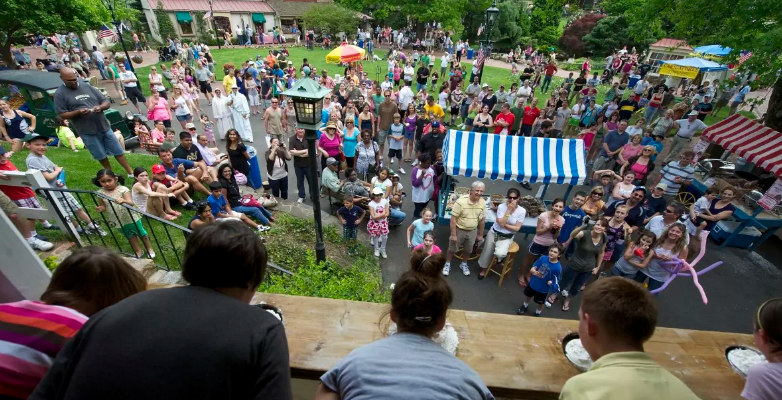 May is here and festival season is upon us! To celebrate, here are some upcoming festivals in Bucks County. So, gather your friends and family, and welcome the warm weather accordingly, this stellar lineup of events throughout Bucks County.
8TH ANNUAL SPRING BREWFEST: May 5 // The 8th annual Washington Crossing Spring Brewfest – which sells out every year – will be held in a wooded, riverside section of Washington Crossing Historic Park.
The event features sampling of at least 130 beers from more than 60 regional and national breweries, live music and multiple food vendors. The brewfest is held in the upper part of the park, behind the Thompson-Neely House and across the street from Bowman's Hill Wildflower Preserve.
Tickets for the 8th annual Washington Crossing Spring Brewfest go on sale Thursday, February 1 at a special, two-week-only price of $40. After February 14, the price increases to $45. Tickets are available online through Etix and the park Visitor Center.
Welcome Day: Street Fair with Flair: May 6 // 60 artists and designer craftsmen exhibit at this event, with items for sale and providing a unique family art experience. Welcome Day's broad range of entertainment covers jazz, alternative, rock and folk music to dancers, bagpipers, magicians, and musical theater performances. NBA members showcase their businesses while providing giveaways, games, face painting, moon bounce, pony rides, promotional items, treats and more. This event was voted Best Business or Chamber Event in the Courier Times' Best of Bucks 2017, and winner of Best Family Event in Bucks Happening 2017. // Newton Township: Sycamore St c/o Robert Small & Associates. 11AM – 4PM
Moravian Pottery and Tile Works Festival: May 19 and 20 // Take advantage of this unique opportunity to view historic and contemporary ceramic tiles featured by artists, dealers and collectors from around the country. Beautiful and rare examples of handcrafted tiles will be on exhibit and available for purchase. A free tour of the Tile Works is included. Proceeds will benefit the museum's artifact collection and conservation efforts. Please, no pets. Rain or shine. Moravian Pottery & Tile Works Park, 130 Swamp Road (Rte. 313), Doylestown; open Saturday 10am to 5pm, Sunday 10am to 4pm; admission: adult (age 18 and up) $6, under 18 and members are free.
15th Annual Pride Celebration Weekend: May 18 through 20 // A gathering recognizing history, diversity and inclusivity, New Hope Pride is a weeklong extravaganza featuring town-wide events, educational offerings, parties, arts and shopping experiences. The week culminates with a mile-long Parade & Pride Fair Celebration. Check out the day-to-day goings-on here. // Throughout New Hope; 12pm to 8pm; recurring daily.
Arts Alive! May 19 (Rain date: May 20) // Swing by Broad Street in downtown Quakertown this May for a massive festival dedicated to artists, crafters, jewelers, musicians and food vendors. There, shoppers can scope out the wares of local vendors and take part in a bevy of special events offered by local merchants who will also be taking part in the festivities. // Downtown Quakertown, West Broad Street, Quakertown; 10am to 4pm; free to attend.
Strawberry Festival at Peddler's Village: May 19 through 20 // Two days dedicated to all things strawberry is never a tough sell, but when you tack on live entertainment, tasty fare, children's activities, strawberry pie-eating contests and a swath of talented artisans, it's pretty much impossible to pass up. // Peddler's Village, Routes 202 and 263, Lahaska; 10am to 6pm; admission and parking are free.

^info courtesy of www.visitbuckscounty.com