Super Bowl Parties and Events Around Bucks County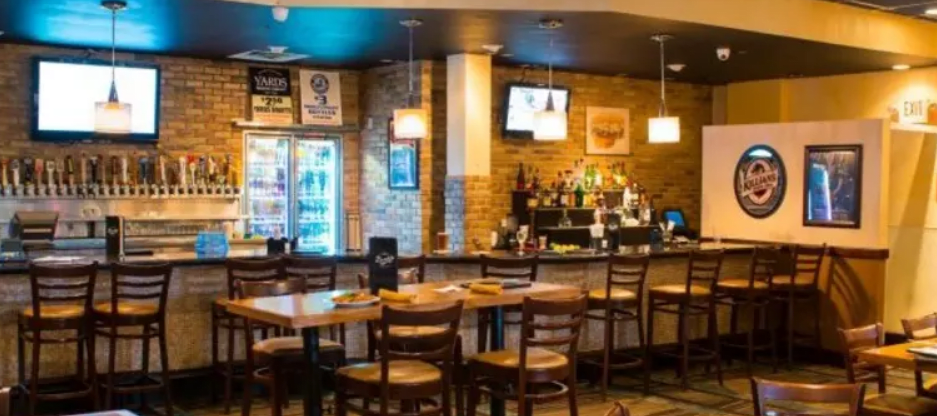 When the big game is on, don't stay home on your coach! Go out where all the action is at one of Bucks County's top restaurants and sports bars. Check out this guide to some of the best Bucks County Game Day Celebrations. Even in the off-season, celebrate with delicious specials throughout the year.
Philadelphia's favorite sports bar, Chickie's and Pete's, has two Bucks County locations, one in Warrington and one inside PARX Casino in Bensalem. Make PARX Casino your game day headquarters and play to win on video poker games or place a to-go order in Warrington that includes Crabfries, wings, mussels and a traditional "pete-zza."
STEAM in Southhampton is serving up some savory wing specials. Be sure to settle in before the big game. You won't want to miss Bucks County native P!nk's rendition of the national anthem!
One of Bucks County's best sports bars, the Green Parrot Restaurant in Newtown always has the biggest games on more than 20 flat screen TV's! The price of admission on Super Bowl Sunday gives you access to an open bar and buffet during the game.
Gather a group of friends and head to the tavern and restaurant at The Buck Hotel! This Super Bowl party will be serving up wings sandwich specials.
At Brady's - An American Pub inside the Wyndham Philadelphia Bucks County, game day is a big deal with food and drink specials.
The Mag Bar is one of Bucks County's best gathering places for national sporting events! Win big by entering raffles during the Super Bowl Sunday party.
For more than 150 years, good times and live sports have been on tap at the Continental Tavern in Yardley, which dates back to the mid-1800s.
Watch the big game in Quakertown's Proper Brewing Company for fantastic drink specials and a dinner buffet. Buy your ticket ahead of time for guaranteed seating, two drinks on the house and Happy Hour pricing all night-long! Cost: $25
Super Bowl Sunday at Free Will Brewing Company. Watch the game on a 100" projection screen, while you free pizza at half-time and a 4 for 4 for 4 drink special, allowing attendees to choose between 4 select beers at $4 a pint for 4 quarters and keep the Free Will pint glass beginning at kickoff. Cost: Pay as you go
Broken Goblet is offering a full open bar, as well as a full buffet from Nick's Roast Beef, which includes roast beef sandwiches, baked ziti, hot wings, hoagies, french fries and a ton more classic game day cuisine. Cost: $40
Big GAY Super Bowl Party at The Raven. Join the Raven in their Oak Room to catch the game on a 100" HD screen, with $3 shots and $6 cocktails. Cost: Pay as you go
The Green Parrot is offering an open bar and endless buffet of classic game day foods from kick-off until the final whistle blows. Reservations are available. Cost: $75
Visit Kenny's Madison Tavern for an open bar and a mouthwatering buffet of hot dogs, chili, nachos, meatball sandwiches, wings, chicken fingers, and more! Cost: $50
Johnny Apple's Restaurant will be hosting a Super Bowl Pep Rally starting at 2 p.m. with DJ Jamie O'Donnell curating a playlist of crowd-favorite R&B, Motown, Jock Jams and Rock n' Roll tracks. Dig in on an all-you-can-eat buffet starting at 5 p.m. and don't miss a minute of the game with added flat screen TVs in every dining room. Reservations are strongly recommended! Cost: $30 game day, $25 advance tickets
Levittown's Pasquales Bar will host a tailgate party starting at 2 p.m. with a performance from the band, Cat House Blues. Expect drink specials, 50 cent wings, giveaways, prizes and a free buffet during the third quarter! Cost: Pay as you go
Murphy's Beef & Ale is offering a $30 open bar and buffet throughout the entire Super Bowl. Folks who attend the Murphy Wing Bowl on February 3rd will receive $5 off the Super Bowl package. Cost: $30
Old Neshaminy Inn. Enjoy an open bar with 15 draft beers and 14 bottles, along with a buffet featuring pizza, wings, roast beef and more. Reservations are required. Cost: $35
Super Bowl at the Library Lounge. Come to the Library Lounge in the Radisson Philadelphia Northeast to cheer on the Philadelphia Eagles for the Super bowl! Enjoy food and drink specials all day. Cost: Pay as you go
*Info Courtesy of www.visitbuckscounty.com