Weekend Events Around Bucks County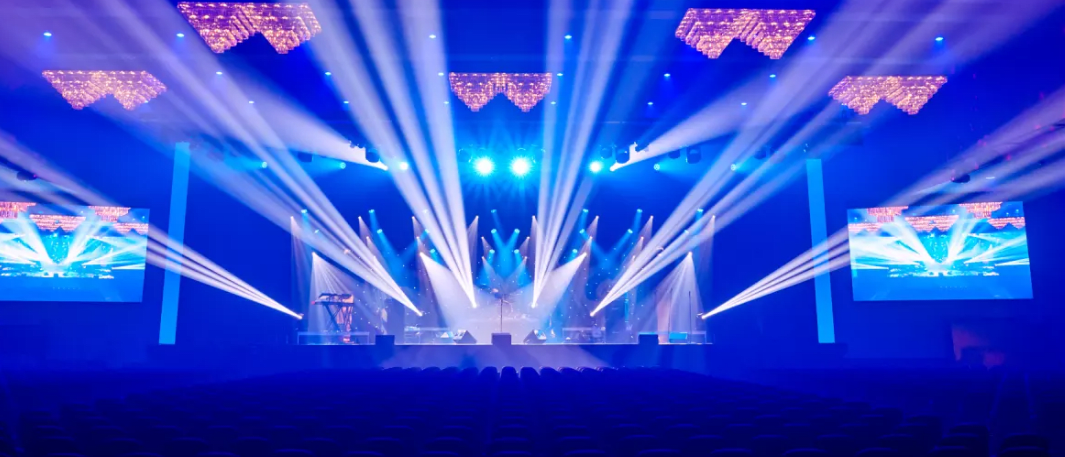 The weekend is finally here in Bucks County! You've been cooped up all week in your home, waiting for the snow to melt and you're ready for the weekend. Good news the weekend is finally here and there is a whole lot to check out this weekend around Bucks County!
The Bucks County Wedding Show is back, featuring the County's most gorgeous venues, exciting vendors and tons of live entertainment! You can check out all of the DIY sessions, wine tastings, a fashion show and much more this Sunday at Delaware Valley University. Celebrate Pennsylvania's birthday at the Pennsbury Manor with a fun day of 17th century activities, including reenactments, demonstrations and tours of the Manor House. Grab tickets to watch the Bristol Riverside Theatre's debut weekend of their hilarious musical production of the Broadway hit, The Producers.
Check out this guide below for details on this weekend's must-see events around the County.
Friday, March 9
Joe Hand's Xcite Fight Night
Boxing is coming to the Parx Xcite Center! Joe Hand's Xcite Fight Night is a professional boxing showcase that features homegrown talent from the Philadelphia area in competitive matchups. Get your tickets to the first event of the series and catch the action ringside.
When: March 9, 7:30 p.m.
Where: Xcite Center at Parx Casino
Cost: $50 and up
The Producers at the Bristol Riverside Theatre
With the worst play, worst director, and worst actors in New York, how could they go right? The Bristol Riverside Theatre presents a side-splitting tour-de-force spoofs grand, old-fashioned Broadway musicals while paying tribute to them all at the same time.
When: March 9 – 11, check online for show times
Where: Bristol Riverside Theatre
Cost: $45
Magical & Real: Henriette Wyeth and Peter Hurd, A Retrospective at the Michener Art Museum
The James A. Michener Art Museum is unveiling Magical & Real: Henriette Wyeth and Peter Hurd, A Retrospective, an exhibition examining the work of Wyeth and Hurd's work since 1967. The married couple's individual artistic careers are thoughtfully examined in this new collection.
When: March 9 – 11, 10 a.m. – 4:30 p.m.
Where: James A. Michener Art Museum
Cost: $18/adult; $17/senior; $16.00/college student w/ ID; $8/kids 6-18; kids under 6 free
The Winter Unwined at Shady Brook Farm
Visit Shady Brook for an evening of live acoustic music, locally brewed craft beer and wines from Rose Bank Winery. The Kitchen will also offer lite fare to pair with your drinks.
When: March 9 – 10, 7 p.m.
Where: Shady Brook Farm
Cost: Free to attend
Ladies Night Out: Sculpting Vessels
Join the Michener for a Ladies Night Out and learn how to construct and embellish an original vessel – think vase, bowl, jug, etc. – using plaster, mixed media, and paint. All experience levels are welcome. Reservations are required.
When: March 9, 6:30 p.m. – 9:30 p.m.
Where: James. A. Michener Art Museum
Cost: $45
Saturday, March 10
Pairing Wine and Food at Crossing Vineyards and Winery
Learn the basics of food and wine pairing from one of Crossing Vineyards' certified wine instructors and enjoy a multi-course "tasting menu" and award-winning wines. Reservations required.
When: March 10, 7 p.m.
Where: Crossing Vineyards and Winery
Cost: $65
Mardi Gras Murder Mystery Dinner at Fisher's Tudor House
Spend an evening investigating a murder at the annual Voodoo Ball while trying delicious cuisine during this Mardi Gras-themed murder mystery dinner at Fisher's Tudor House.
When: March 10, 7 p.m.
Where: Fisher's Tudor House
Cost: $57.99
Live Music at the (Crossing) Vineyard!
Stop by Crossing Vineyards any weekend this Winter and relax with a "Crossing Cocktail," a frosty YARDS Beer, or wine by the glass or bottle. "Un-wined" after a busy work week with live music and dancing.
When: March 10 – 11, 1 – 5 p.m.
Where: Crossing Vineyards and Winery
Cost: Pay as you go
Edwin McCain at Sellersville Theater
Edwin McCain returns to the Sellersville Theater with his acoustic trio to perform your familiar favorites like the timelessly popular "I'll Be" and "I Could Not Ask For More" and more from his platinum and gold selling albums.
When: March 10, 8 p.m.
Where: Sellersville Theater
Cost: $33 – $44
Sunday, March 11
Bucks County Wedding Show
Engaged? Planning a wedding? Come out to this one-of-a-kind wedding vendor show in Bucks County! From river and lakeside mansions to romantic bed & breakfasts, lush wineries, countryside barns and historic venues – this is the only show featuring all Bucks County venues under one roof.
When: March 11, 12 – 4 p.m.
Where: Delaware Valley University
Cost: Free to attend
Charter Day at Pennsbury Manor
Pennsbury Manor welcomes one and all to celebrate the birthday of Pennsylvania for an exciting community event. Spend the afternoon with William Penn and the people of Penn's time and enjoy the sights and sounds of 17th-century daily life.
When: March 11, 1 – 4 p.m.
Where: Pennsbury Manor
Cost: Free to attend
The Gourmet Winemaker's Dinner at Sand Castle Winery
Enjoy an afternoon with Winemaster Joseph Maxian and Red Cedar Grille Executive Chef, Theo Charitos, as they pair our award-winning wines with a seven-course culinary feast. Tickets must be purchased online. Visit website for menu.
When: March 11, 1 – 4 p.m.
Where: Sand Castle Winery
Cost: $65
A Tribute to Elvis Through the Years at Parx Casino
Join PArx Casino for the award-winning Elvis tribute artist, Jim Barone, as he will have you out of your seat and all shook up. Performing all of the King's biggest hits from the 50's & 70's live on stage in 360, you will be singing along to favorites such as "Hound Dog" and "Jailhouse Rock!"
When: March 11, 5 p.m.
Where: 360 Nightclub at Parx
Cost: $25
*Info courtesy of www.visitbuckscounty.com