Where to Find Fantastic Feast for the Holidays in Bucks County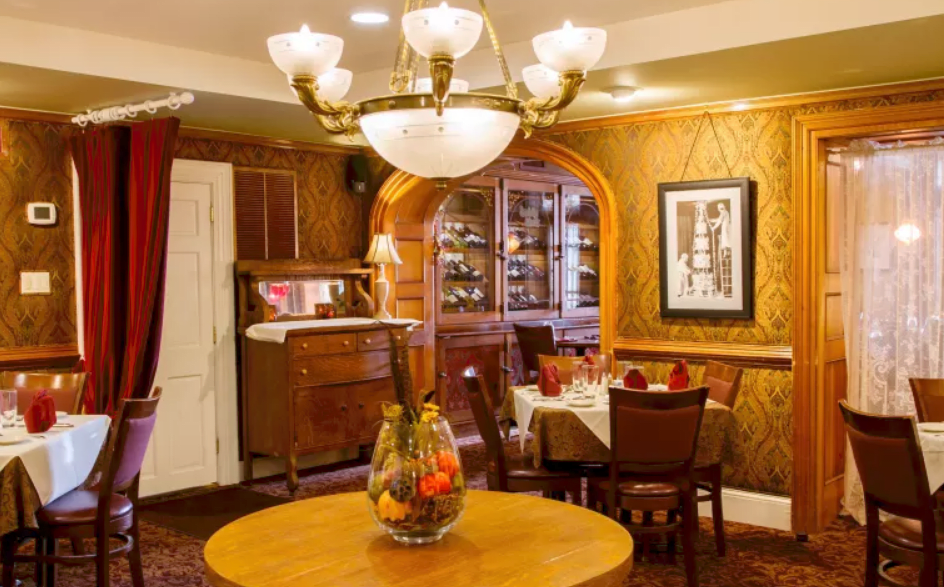 Are you stressed about the upcoming holidays? Instead of worrying about getting the big dinner ready, these Bucks County restaurants will take away all your worries. So, you can enjoy a delicious gourmet dinner with your friends and family.
If you are craving a classic Thanksgiving dinner, Bella Tori at the Mansion is sure to fulfill your wish with Hot Roasted Turkey and Ham carving stations.
• The seven-course prix fixe meal at the beautiful Black Bass Hotel will make sure you're fueled up for your Black Friday shopping with several courses and dishes like the hotel's signature Bailey's Pate, Smoked Salmon Mousse and Cranberry Sorbet.
• Dine in at the Brick Tavern Inn for delicious choices like Warm Brie with Raspberry Sauce as an appetizer and delectable dishes such as Turkey, Prime Rib, Baked Ham or Scallops as your main course.
• If you are aiming for the classic thanksgiving dinner in a fancy yet rustic setting, try the Bridgetown Mill House. Their night special features a 48-hour slow roasted turkey that you will never forget!
• Fisher's Tudor House takes the worry out of making your Thanksgiving dinner at home by offering a take-out dinner with Turkey, two soups, choice of three sides and dessert.
• The historic and elegant Golden Pheasant Inn features a unique and delightful Thanksgiving menu so nosh on something different like the Pheasant Breast or Butternut Squash Ravioli.
• From colonial times – before there even was a United States – to the present The Historic King George II Inn has been providing exceptional food and drinks and thanksgiving is no exception. On this day enjoy a Slow Roasted Prime Rib Served with Garlic & Shallot Mashed Potatoes and Market Vegetables.
The three-course dinner at the Logan Inn in New Hope includes soup like butternut squash, a turkey or honey ham dinner, salmon or strip sirloin!
• The Lumberville General Store hosts a classic Thanksgiving feast honoring their fundamental tradition: providing a place for the community to congregate. Dine in for a five-course dinner or, if you prefer, you call ahead and pick up your order to-go.
• Celebrate Thanksgiving with a three-course turkey dinner at Marsha Brown's, or pre-order and bring home a bit of the magic with their famous side dishes like sweet potato casserole or twice baked potato souffle to add to your Thanksgiving feast.
• Enjoy a taste of the high life at the Thanksgiving buffet at the Sheraton Bucks County Hotel in Langhorne with delicious selections such as prime rib of beef au jus or herb-rubbed roasted turkey.
• Feast without the fuss at Spring Mill Country Club! The buffet features carved turkey, glazed ham, baked and tortellini with mushroom sauce.
• For your four-course dinner at the Washington House, start with delectable hors d'oeuvres like shrimp wrapped in bacon or feta dumplings and then choose a delicious soup or salad as a transition into your entrée.
*Courtesy of www.visitbuckscounty.com