Create An Open Floor Plan To Attract Potential Buyers
While home design concepts go in and out of style all the time, the open home concept has remained an elegant go-to for those who enjoy the simplicity of the modern aesthetic. If you're ready to take the sledgehammer to your walls and swing into an open concept space, here are a few reasons this may make your home look better to potential buyers.
A Hotspot for Family and Friends
It's great to take the whole family out for dinner or meet your friends at the pub, but a home with an open concept kitchen can be an even better way to get everyone together. With all of the flexibility and space that this type of layout affords, it can attract many types of buyers who will look forward to using it for barbecues, dinner parties and many other fun events.
The Perks of Natural Lighting
There are few things that will impact the overall look of a room like lighting, and with a little less wall your home will easily draw the best of natural light in. While you'll want to choose your furnishings and decorations carefully to effectively enhance the look of your space, an open concept space that's illuminated perfectly will surprise you with the kind of positive response it will get.
A Designer Look
Open concept can come to mean many different things depending on who's designing it, but with the appropriate flooring and right lighting, this type of home can go from accessible to elegant without too much fuss. With the clean lines and simple approach that can push open concept into architectural piece, this can easily bump up the price that potential buyers are willing to pay.
It's Left Up to Imagination
Many homeowners expect their dream home to reach out and grab them, but there are also those who won't mind letting their imagination run wild with the possibilities. While a house with many walls can put a damper on creative thought, an open concept space may be the ideal purchase for those who are interested in re-imagining your home for themselves.
There are differently designed homes available for every kind of homeowner, but an open concept can be the kind of real estate purchase that never goes out of style. If you're on the market for an open concept and are curious about your options in Bucks County please contact me Martin Millner.
I can answer any questions you may have about selling or buying real estate in Bucks County .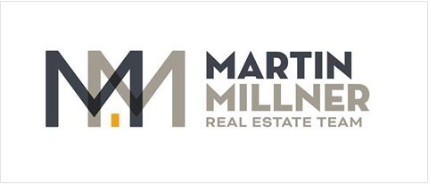 Click here to find out what's your home's worth!