How To Counter-Offer Without Losing A Potential Home Buyer
Selling Your Home?
Get your home's value - our custom reports include accurate and up to date information.
Get Home Value
If you've recently put your home up for sale in Bucks County, one of the most exciting parts of the selling process is getting an offer. However, all is not said and done once you've received an offer, as you'll probably want to negotiate a better price. If you're wondering how you can counter without losing a potential buyer, here are some tips when the time comes to negotiate.
Lower Your Price
As a seller, it's important to believe in the price you've put your home on the market for, but lowering your asking price after getting an offer will tell the potential buyer that you're flexible. While you may not want to compromise too much, you'll have to move a bit to keep them interested.
Pay for Closing Costs
There are so many costs involved in home ownership that many people are tired of all the associated fees of buying a home by the time it comes to closing. Instead of budging on your price, offering to pay for the closing costs can serve as a significant financial benefit for many buyers.
Hold Off on Offers
It can be a risky strategy, but choosing a specific day to consider offers can create a healthy competition for your home, and may stimulate interest without losing potential buyers. While you'll want to be careful how you navigate this, it can work out well when it comes to bumping up the offers.
Provide an Expiration Date
Most counter-offers come with a time frame that will allow those interested to accept the deal; however, consider adjusting this period to a time frame that will work better for you. While you shouldn't wait too long, a period of more than one day will tell the potential buyer that you want your home to be the right choice for them.
Be Reliable and Responsive
For an interested homebuyer, there's nothing worse than having a home-seller that is not responsive to their offer. Instead of sitting on an offer too long, ensure you're letting interested parties know that you're considering their offer and will get back to them as soon as you've made a decision.
The art of negotiating can be complicated when it comes to selling your home, but by being responsive and showing flexibility, you may be able to get the offer you're looking for.
If you're considering buying or selling a home in Bucks County, please contact me Martin Millner, I can answer any questions you may have about selling or buying real estate in Bucks County .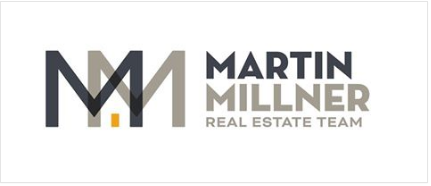 Click here to find out what's your home's worth!