3 Areas to Focus On When Your Home Is In Less than Perfect Condition
Are you considering selling your home in Bucks County in the near future? If it is need of some renovation work, you may find some challenges in marketing it to potential buyers. You could Reduce the listing price as one option available to you, but there are other ways you can highlight your home to attract potential buyers. Let's have a look at three key areas that you'll want to focus on when trying to sell a home in less than perfect condition.
Push the Customization Angle
First, try to keep in mind that most potential buyers who are on the market for a fixer-upper are likely to be interested in customizing the home. Be sure to highlight any key areas that are ripe for change. Is the décor in your kitchen a little dated? No problem – it's a chance for your buyer to build the kitchen they've always dreamed of. Is the basement unfinished? There's a perfect opportunity for a keen buyer to create a basement suite which they can then rent out to a new tenant.
Highlight the Surrounding Community
It's a good idea to jot down a list of all the benefits of living in your community. How are the schools? Is the area well-served by public transit? Are there any amenities like a community center worth mentioning? Is the neighborhood considered family-friendly? What are the neighbors like? Are there hospitals or other medical services nearby? What about running trails, area hikes or dog parks? Many buyers care more about their quality of life than they do about the condition of the house itself. If the community is in better shape than your home, spend more time highlighting how great it is to live in the area.
Promote the Overall Property or Land Value
Finally, don't overlook the value of the property that the house is sitting on. Buying real estate is a financial investment that will appreciate over time. While the house might get old and dated, the land will always retain value. Be sure to point out any positive land value trends to potential buyers.
These are just a few of the many ways that you can promote a less than perfect home. For more information about getting your home on the market. Please contact me Martin Millner, I can answer any questions you may have about selling or buying real estate in Bucks County .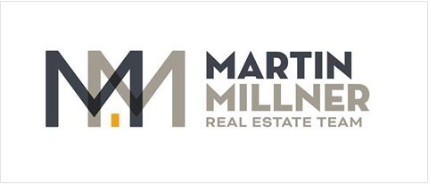 Click here to find out what's your home's worth!