How to Make A Small Bedroom Feel Larger
Not every home has the luxury of expansive, spacious bedrooms, but large rooms are the type of thing that really attracts many buyers to a home. If you're looking for ways to enhance the size of your bedrooms without having to knock down any walls, here are a few tricks that may instantly improve the look of your personal spaces.
Choose A Few Small Pieces
Few things will make a room look small like a hulking piece of furniture, so you'll want to make sure you stick with items that are more minimalist in aesthetic and smaller in scale. Instead of pieces that brush up against the walls or obscure the view, choose items that will leave the room with breathing space so it will appear a little larger.
Add A Mirror Instead of Artwork
While a mirror has great functionality for almost any room in the house, it's a little known fact that it will also work to increase the illusion of space in a smaller area. Because a mirror can look like a window and reflect available space, it will instantly give the appearance of a room that has a lot more space at its disposal.
Stay Away from Fancy Rugs
There are few things that can add personality and bring a room together like a rug, but an ornate style can draw the eye down and may make your space look a lot smaller. Instead of a rug, stick to a neutral carpet or hardwood that will give the room a less busy look. If you absolutely must have a rug, make sure you stick with something simple and small.
Keep It Neutral
There are times where a bold color can increase the look of a space, but for the sake of simplicity, stick with a shade that will keep your room open. By painting the walls and the ceiling the same neutral shade, you will minimize the borders of the room and give the area an open feel that's simple and clutter free.
When it comes to selling time, it can be a bit of a conundrum to show a small bedroom, but there are easy tricks you can do that will enhance the appeal of your space. If you're almost ready to sell your home in Bucks County, please contact me Martin Millner, I can answer any questions you may have about selling or buying real estate in Bucks County .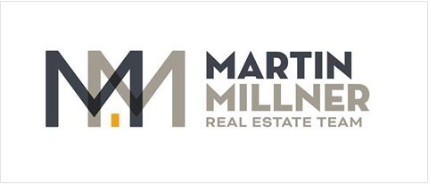 Click here to find out what's your home's worth!