How to Stage Your Bedroom In A Way That Buyers Love
To potential home buyers, a bedroom is more than just a place to lay your head at night. It's a place to relax, retreat, and recover, a place where the demands of the busy world are locked out. If you properly stage your bedrooms, you can tap into potential buyers' desire for relaxation and make your home their number one pick.
So how can you stage your bedroom in a way that buyers will love? Here are three strategies you can use to make your bedroom look like a modern oasis – without spending a fortune.
Position the Bed in the Right Place
One easy-to-change yet often overlooked detail in staging the perfect bedroom is the location of the bed. The bed is the focal point of the room, so position it accordingly. If your bedroom has French doors or a large window, positioning your bed directly opposite that amenity will create balance.
Ideally, your bed should have space to walk around it on both sides. If that's not possible, place it against the longest wall in the room.
Use Neutral Colors and Ample Lighting to Boost Appeal
As a highly personal and intimate space, the bedroom is one area of the home where potential buyers are likely to try to imagine themselves in the space. If your bedroom incorporates loud colors, unique patterns, or poor lighting, it'll be harder for potential buyers to envision themselves there. What you want is a neutral color and lighting scheme.
Take out any dark curtains and heavy drapes, as they can make the room seem dirty. Swap out your bed sheets with white duvets and covers, and use some solid-colored throw pillows for contrast. Add a lamp to give the room a cozy feel.
Remove Everything That Screams "You"
The point of staging a home is to help potential buyers see themselves living in it – if you can get buyers to picture themselves actually living in your home, they'll form an emotional connection to it and will be more likely not just to buy, but to bid at or above asking price.
But in order to help buyers see themselves living in your home, you have to make it look as if you were never there. That means the family photographs, books on the nightstand, and exercise equipment has to go.
Staging your home is an effective way to help your home sell faster and for more money. It may seem like a big undertaking, but by talking to a real estate agent can give you valuable insight and help make staging easier.
If you have any questions regarding staging or other advice about selling your home in Bucks County, please contact me Martin Millner, I can answer any questions you may have about selling or buying real estate in Bucks County .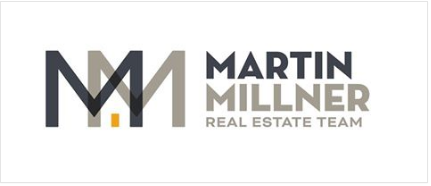 Click here to find out what's your home's worth!


Selling Your Home?
Get your home's value - our custom reports include accurate and up to date information.
Get Home Value