How Your Debt-To-Income Ratio Affects Your Mortgage
When you're delving into the market in the hopes of finding your dream home in Bucks County, it's likely you'll come across the term debt-to-income ratio. This may not seem important at first, but your DTI is the key to determining the amount of money you can put into your home and just how much you should spend on a monthly basis. If you're curious about what this means for you, here's how to calculate it and how it can impact your mortgage.
What's Your DTI Ratio?
One of the best ways to determine whether a home is affordable for you is to first calculate your DTI ratio. To get this amount, add up all of your monthly payments including any credit card, loan and mortgage payments, and divide this amount by your gross monthly income. The amount you get is your DTI percentage and this will help to determine how much your monthly payment should be.
What Does Your DTI Mean?
Your DTI percentage helps to determine the amount of house you can afford on a monthly basis, and therefore it can be such a good way to help you find the right home. While a DTI of 25% or less is ideal, a DTI that rises above 43% may be hard to get financing for since there will be little room for error. When it comes to a higher debt load, approval may come down to what your credit history says about your financial health.
The Amount of Home You Can Afford
It's easy to be convinced that your dream home is for you, and worth the splurge, but investing in too much home on a consistent basis can lead to future financial difficulties. If you're set on a home that has a high monthly payment, you may want to hold off until you've saved a larger down payment or revamp your budget so that you can make the investment work for you. It may also be worth continuing the housing search so that you have more flexibility to invest in education, travel or other things down the road.
Your DTI ratio may be unfamiliar now, but this can be a great save when it comes to determining how much home you can afford and what will stretch your limits. If you're currently looking into your housing options in Bucks County and would like to know what's available to you, you may want to contact a mortgage professionals for more information.
If you're considering buying or selling a home in Bucks County, please contact me Martin Millner, I can answer any questions you may have about selling or buying real estate in Bucks County .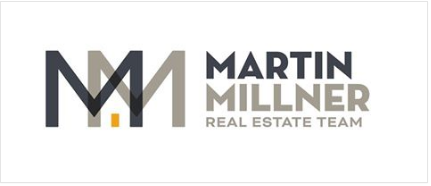 Click here to find out what's your home's worth!


Selling Your Home?
Get your home's value - our custom reports include accurate and up to date information.
Get Home Value