Inexpensive Staging Ideas That Will Impress Potential Buyers
Staging is one of the most important aspects of any home sale. The more attractive your home is to potential buyers, the faster you can finalize the sale and move on. With that in mind, let's explore four home staging ideas that won't cost a fortune but are sure to impress your buyers.
Clean The Place Until It Shines
The first and most obvious option is not going to cost much more than your time. Your home needs to be absolutely, positively spotless. The floors should be so clean that you would have no issue with eating off of them. The walls should be clean and free of marks. Windows and mirrors buffed to a sparkling shine. If there's dirt to be found, rest assured that potential buyers will see it!
Buy New Slip Covers And Sheet Sets
If your furniture is starting to look a little dated, you can spruce it up by investing in new slip covers. These can be color matched to the rest of the room's palette so that your furniture fits in. It is also a great idea to ensure that you have new-looking, matching sheet sets on all of the beds. The bedrooms don't need to look like hotel rooms, but they do need to look good.
Invest In Better Lighting For Important Rooms
When was the last time you replaced the bulbs in your fixtures and lamps? If you are still using dull older incandescent bulbs, it's time to invest in newer LED or compact fluorescent lighting. It is best to try to match the color temperature of the bulbs to the rest of the room so that the room's color and 'feel' don't clash with the lighting. If this is a bit above your head, consider having a lighting expert come in to help light the important, high-traffic areas.
Use Plants To Add A Bit Of Warmth And Life
Finally, if your home is lacking a bit of plant life, it might be time to take a quick trip to the local nursery. Adding one or two plants to your common areas adds a touch of life and even helps to keep the air fresh. If you prefer a pop of color, you can always add a flowering plant that's currently in bloom.
Spending a few hours and a few dollars on staging is an investment that will pay off immensely when you sell your home. If you are thinking about listing your home for sale in Bucks County, or for more staging tips please contact me Martin Millner. I can answer any questions you may have about selling or buying real estate in Bucks County .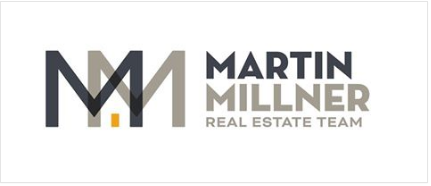 Click here to find out what's your home's worth!


You've scoured the new home listings, been to all the open houses and have finally found the home of your dreams. It is now time to draft an offer and begin the negotiation process. Below we'll share four mistakes that you will want to avoid when making an offer on your dream home.
Not Working With A Professional
The first mistake that home buyers make is trying to buy a home without using the services of a real estate professional. Buying a home is a significant financial transaction and one where the seller and their agent are working hard to ensure they come out ahead. Having experienced representation on your side of the table ensures that you won't be taken advantage of.
Skipping The Home Inspection
The second mistake – and one that is more common than you think – is skipping the home inspection. There are countless instances of home buyers thinking that the house looks great on the outside without realizing that there are issues with the roof, the foundation, the plumbing, inside the walls or some other area that's tough to see. Having the house professionally inspected before tabling an offer ensures that issues are fixed up before the transaction is complete. Alternately, if you're willing to move ahead regardless, you can ask for the price to be reduced as compensation.
Not Being Pre-Approved For Financing
The third mistake in our list is making an offer on a home without being pre-approved for the amount of mortgage financing you will need. Regardless of how good your credit is, the mortgage application process is one that can present challenges. Also, many home sellers will require evidence of financing pre-approval before accepting an offer, so it's best to come prepared.
Taking On Other Debts
Once you've decided on the home you want to purchase, you will want to avoid taking on any other debts which can affect your credit score. Don't buy a car, open any new credit cards or do anything else which will show up on your credit report. Once you are pre-approved for your mortgage, you'll want to keep your credit as spotless as possible to ensure that nothing goes wrong.
If you're prepared and clear-headed, the offer process will go smoothly, and you'll soon be moving into your dream home. When you're ready to explore local real estate options in Bucks County, please contact me Martin Millner. I can answer any questions you may have about selling or buying real estate in Bucks County .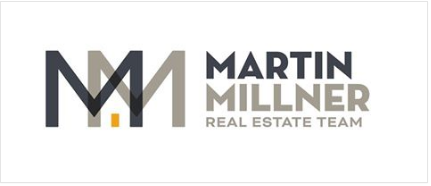 Click here to find out what's your home's worth!
Source
https://realestate.usnews.com/real-estate/articles/7-common-mistakes-seasoned-homebuyers-make
https://smartasset.com/mortgage/10-common-home-buyer-mistakes


Selling Your Home?
Get your home's value - our custom reports include accurate and up to date information.
Get Home Value