Making the Most of a Smaller Yard
Looking for home projects to do as we shelter in place? Look no farther than your yard. If your yard is smaller you may be wondering what you can do to maximize its potential. Here are a few options for making it aesthetically appealing and relaxing for you.
Pick A Centerpiece
In order to stretch the look of your yard, try adding a centerpiece or focal point that will draw the eye and instantly improve your yard's appeal. Whether you decide on a planter, a birdbath or an awning covered in vines, a unique piece will work to distract from the limitations imposed by your yard. A centerpiece may do nothing to expand your garden space, but by changing the way you view it, it will make all the difference in how you feel about it.
Make It Match
Your garden or back yard is going to look a whole lot smaller if its eclectic style diverges greatly from your home, so keep the two aligned. If there's a selection of colors and style you use in the room that faces your yard, use them outdoors! It's also important to make it something you'll really use. As landscape architect Amber Freda of Amber Freda Home & Garden Design says, "A plain dining table with wooden chairs won't entice you to use it very much, but really comfortable lounge seating will."
Keep It Clean
It's a well-known fact that clutter in any enclosed space will instantly make it look smaller, and it's no different when it comes to your yard. Instead of jamming an excessive amount of stuff into your small space, keep it simple and decide exactly what you want to get out of the area, whether it's a vegetable garden or a comfortable place to sit. In keeping with clutter free, you'll also want to make sure you keep any invasive or aggressive plants from making themselves too comfortable!
It may seem limiting to have smaller, but by deciding what you want to get out of it and creating a central point of interest, you'll be well on your way to a comfortable place. If you're currently fixing up your home in the hopes of putting it up for sale in Bucks County, please contact me Martin Millner.
I can answer any questions you may have about selling or buying real estate in Bucks County .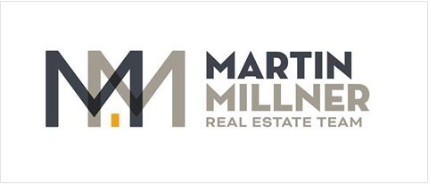 Click here to find out what's your home's worth!