Plant a Vegetable Garden with the Family During Self Quarantine
Trying to find a fun, health-conscious home project for the entire family during this time of social distancing and staying in due to the Coronavirus. If you are looking for a project that will pry the kids away from their phones, few home projects are as rewarding as a vegetable garden. Invest a few hours in planting today, some maintenance throughout the year and soon you'll be enjoying some delicious, home-grown veggies. You can even have the supplies you need delivered to you.
Follow these steps to get started:
Selecting The Right Spot For Your Garden
The first decision you will need to make is where your garden will live. If you are new to gardening, you can start with a small patch of land in the corner of your backyard. The area needs to have full exposure to sunlight at least six to eight hours each day. Your plants will also need watering, so ensure that your hose can reach the plot or that you have another water source nearby.
Having good soil is necessary but not critical as you can order a load of topsoil from a local nursery. You may want to invest in a composter as well so that you can make efficient use of food waste.
Choosing Which Vegetables To Grow
Next, you will need to choose what you want to grow in your garden. As mentioned above, if you are new to gardening you can start small with a few simple vegetables. Tomatoes are an excellent choice as they continue to produce throughout the year and can be used in so many different types of food. Root vegetables like carrots and potatoes are also a great choice. If you like fresh herbs, consider setting aside a part of your garden for basil, thyme and other herbs.
Materials You'll Need To Get Started
As you might imagine, you do not need very much to start a garden. Some soil, gloves, a few hand tools and seeds or starter plants are enough to get going. You can get online or call your local nursery or home supply store and ask about the best plants and materials needed to start. Then just set up delivery to your home.
Make What You Can, Buy What You Can't
Finally, don't forget that this is supposed to be a fun project! If you decide you need planter boxes, try to build them instead of buying them. Figure out what you can recycle or upcycle from around your home to use in the garden. Try to avoid buying over building unless you're stuck.
Follow the steps above and before you know it, you'll be enjoying the fruits of your labor.
If you decide you need a larger yard in Bucks County, please contact me Martin Millner.
I can answer any questions you may have about selling or buying real estate in Bucks County .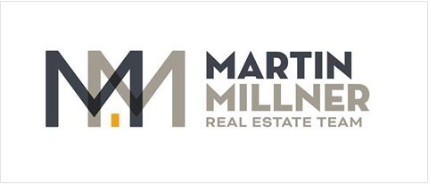 Click here to find out what's your home's worth!