Simple Inexpensive Upgrades that Boost Your Curb Appeal
Curb appeal is the first impression that your home will have on potential buyers in Bucks County, so it's important to make it a good one. Try these simple budget upgrades to give your home the "WOW" factor that buyers are looking for!
Crystal Clean
As simple as it sounds, it is extremely important to make sure that your house is nice and clean on the outside. This is overlooked by sellers more than you'd think as they become so focused on perfecting the inside of their home that they forget about the exterior!
Dirt streaks running down stucco or siding give the impression that your home isn't well kept, and smudges on windows will prevent them from sparkling in the sun. Remember: you want your home to be their dream home. Spruce up the outside to impress buyers before they even set foot in the door.
Knock Knock KnocK
Another important design feature of your outer home is the front door as it is one of the only features of the exterior that buyers will be forced to look at up-close. A new door will not only look great from the curb, the details its quality will inevitably been seen by anyone who enters the home. Make sure your door is in tip top shape before you start your showings!
Raise the Roof!
If your roof isn't in good condition, or looks like it isn't in good condition, then upgrading it is an absolute must. Most buyers are quickly turned off when they see a roof that's in poor condition because it can be an expensive fix. It's important that when buyers first see your home, they don't see more dollar signs than they expected.
Fantastic Furniture
Patio furniture is an easy and inexpensive way to differentiate your home from the rest! Add a pop of color to a neutral-colored house by placing vibrant chairs and planters on the front porch as a feature pieces or add a cute table and chairs to your lawn to show how useful the space can be.
That being said, be careful not to overdo it, as too much patio furniture or potted plants may give the illusion that your home is cluttered, which is a major no-no in the real estate world.
Need more advice on how to better prepare your home for a sale in Bucks County? Please contact me Martin Millner, I can answer any questions you may have about selling or buying real estate in Bucks County .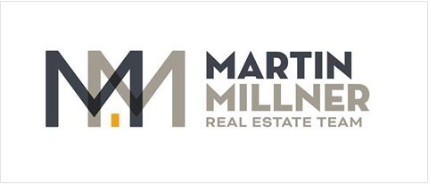 Click here to find out what's your home's worth!