Tips for Setting Up A Home Office
As we continue to work from home to avoid spreading COVID-19 (at least thru May 1st) it may be time to move from your kitchen table and set up a home office in your home. Working from home can be a challenge with all the distractions you may have, but with the current economic conditions its best for us to stay productive, motivated, and connected.
This may be a good reason to turn a spare room or space into a home office. Here are some tips to move from the kitchen to an effective and productive office space.
Set Up Your Workspace
You may have an old desk that will do the trick, if not find a flat, clear surface with enough room for your papers, your computer and your reference material. Make sure you have plenty of leg room, an old kitchen table will work, or you can order online for local delivery. If the room is too bright for your computer screen you may have to move your desk to another part of the room or order new blinds or curtains. If you have distracting noise at home, you could use noise-cancelling headphones.
Pick Out the Right Chair
If you are comfortable, you will get through your work more effectively. So, select one that enables you to sit and work at the right height. What matters most is whether your chair fits you, providing you a comfortable and well-supported posture.
Set up your computer
If you are using a desktop, make sure you set it up so you can keep a neutral position for your forearms, wrists, and hands in a straight line.
If using a laptop, position it on top of a stack of books so the screen is straight ahead of you. It will keep you from bending over to look at it all day. Use an external keyboard and mouse, ideally wireless models to avoid having to manage a tangle of cables.
Add Some Pictures for Inspiration
Beyond the supply of pens, paper and a computer, it might seem like the extras of your office situation can be kept out of the equation, but a few pictures can add a lot. While you may want to add some photos of family and friends, it might also be helpful for your work-time diligence to put up a picture that adds a shot of color and will inspire your best work.
Keep up Your Physical and Mental fitness
Working from home can be lonely, but you don't need to be isolated from your colleagues. They are going through the same thing, so keep up the witty banter, celebrate birthdays and, most of all, keep it fun.
Work for half an hour and then give yourself a well-deserved break. Stretch, do a few push-ups, pet the dog and drink water. It will refresh your mind and help you feel motivated.
If you have any questions about your home in Bucks County, please contact me Martin Millner.
I can answer any questions you may have about selling or buying real estate in Bucks County .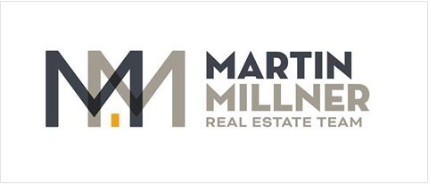 Click here to find out what's your home's worth!