Tips That May Help Your Home Sell Above It's Appraisal Price
Whether you're enlisting the help of a real estate agent or not, getting the ideal price for your home in Bucks County can seem like a dream come true. But, have you ever thought about getting even more than you're expecting for your home? If you're getting prepared to sell your home and are looking for ways to get a better offer than your ideal price, here are some ways that may help you sell your home above its appraisal price.
Do the Small Stuff
They may seem minor to you, but a keen buyer is going to notice any small issues with your home and they can end up costing you big in the end. While a jamming door or a draft coming through the windows may not seem like much, it's worth setting aside time to do any minor repairs before the Open House. If you're looking to snag more for your home, there will be no room for error when it comes to the home inspection.
Focus on What's Unique
Many home sellers shy away from what makes their home unique because it may not attract their ideal buyer; however, the right kind of unique feature can be an instant draw for some interested buyers. Whether you have a beautiful claw-footed tub or an interesting tile design, make sure to play up these features and use them to your advantage. While it's best to upgrade any outdated home features, if something's truly unique it may be worth keeping.
Be Prepared to Negotiate
It may seem like the deal is almost done when you receive an offer on your home, but in truth, the negotiating has just begun and it's important to be ready. While you'll want to make sure you keep potential buyers in the loop, it's important not to give any interested parties the idea that you're in a rush to sell your home. By standing by your price and believing in your home's value, you're more likely to get the enviable offer you're looking for.
The ideal offer for your home can be a cause for excitement, but you may be able to get more than you planned on by handling the negotiate successfully and making sure you've done the minor repairs. If you're planning to buy soon and are getting ready to put your home on the market in Bucks County, you may want to contact me Martin Millner for more information.
if you need more information about selling your home in Bucks County, please contact me Martin Millner, I can answer any questions you may have about selling or buying real estate in Bucks County .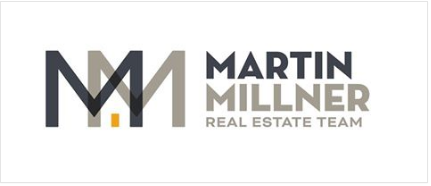 Click here to find out what's your home's worth!


Selling Your Home?
Get your home's value - our custom reports include accurate and up to date information.
Get Home Value