Unique Renovations That Make Small Living Spaces Feel Larger
Just because you live in a small space doesn't mean your home needs to feel cramped. There are several renovations that are popular among interior designers to make a space feel larger. Incorporate them into your own home to give it a more open, spacious feel.
Crystal Clear
Glass is an absolutely phenomenal way to make a small space feel larger as it removes visual barriers to show off additional square footage, making it seem as though it's part of the room. Whether you choose a glass railing for a staircases or room divider or incorporate a glass shower into a small bathroom, glass can help your home feel more spacious.
Make The Most Of Mirrors
Similar to glass, mirrors can make a small space feel big as they add an illusion of depth to a room. Try installing a large mirror on a wall in lieu of paintings or other decor if you'd like to make a room seem larger than it is.
Goodbye Island
If it's your kitchen that's feeling cramped, consider removing the island. Islands can add value to a home, but if your kitchen is small enough that it shouldn't have been there in the first place then getting rid of it will create a much more functional space. Consider whether you'd still have ample counter space and storage without your island, and if the answer is yes it may be time to say goodbye to your island.
Tear Down The Walls
Creating an open concept floor plan is a fantastic renovation for a small home as it removes barriers between several small spaces to create one larger open space. Do you really need a wall between your kitchen and dining room? How about between your dining room and living room? If there's a wall that simply isn't necessary, it may be time to tear it down.
Keep It Light
A very quick and easy renovation to help open up a small space is to paint the walls in a light color as it will reflect more light than a darker shade, making the room feel airy rather than cozy. If you're considering re-doing the floors, choosing a lighter color can further contribute to the feeling of a larger space.
Small spaces don't have to cramp your style. In fact, they offer unique design opportunities and can make wonderful living spaces. If you're looking for more homeowner advice in Bucks County, please contact me Martin Millner. I can answer any questions you may have about selling or buying real estate in Bucks County .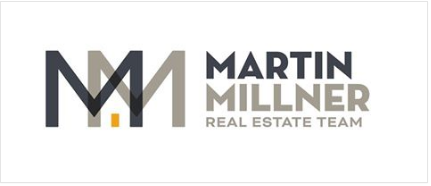 Click here to find out what's your home's worth!


Selling Your Home?
Get your home's value - our custom reports include accurate and up to date information.
Get Home Value